Veneers not only look great, but keep your home cooler in the summer and warmer in the winter
Masonry veneers are a great way to add a little originality and artistry to your home and Seattle Brickmaster is where you will find the best brick veneer specialists in Seattle. Veneer brick siding consists of a cosmetic wall that is not actually a weight bearing part of the structure, but is built in front of the structural wall. This can be applied to any wall in your home, exterior or interior. Veneers are a great way to economize both cost and weight when building on a new project or to update existing walls. As your brick veneer specialists, we can advise you on many types of veneers that would work for you and your home.
Veneers are not a job for the amateur; skilled bricklayers or masons are required to install them properly so that they are maintenance free for the homeowner. Veneer brick siding not only looks great, but also the extra insulation keeps your home cooler in the summer and warmer in the winter.
The most commonly used veneers are cultured stone, natural flagstone, or brick. Cultured stone is a man made stone veneer that looks astonishingly similar to real stone when done properly by expert masons. It comes in a variety of styles and colors and can be matched perfectly to the existing style of your home.
Natural flagstone is also often used as a veneer; this option is a little pricier but if done well looks absolutely amazing. Luckily, Seattle Brickmaster is home to the best natural flagstone veneer specialists Bellevue has to offer, so you know your project will turn out looking beautiful and professional. Brick is another great alternative. Today we have numerous styles of brick in several styles and colors including thinner, lighter brick veneer tile, so you can choose a classic brick look or something more modern.
Brick veneers are a great choice because they can be constructed in various ways with added artistic elements to make each home unique in its own way.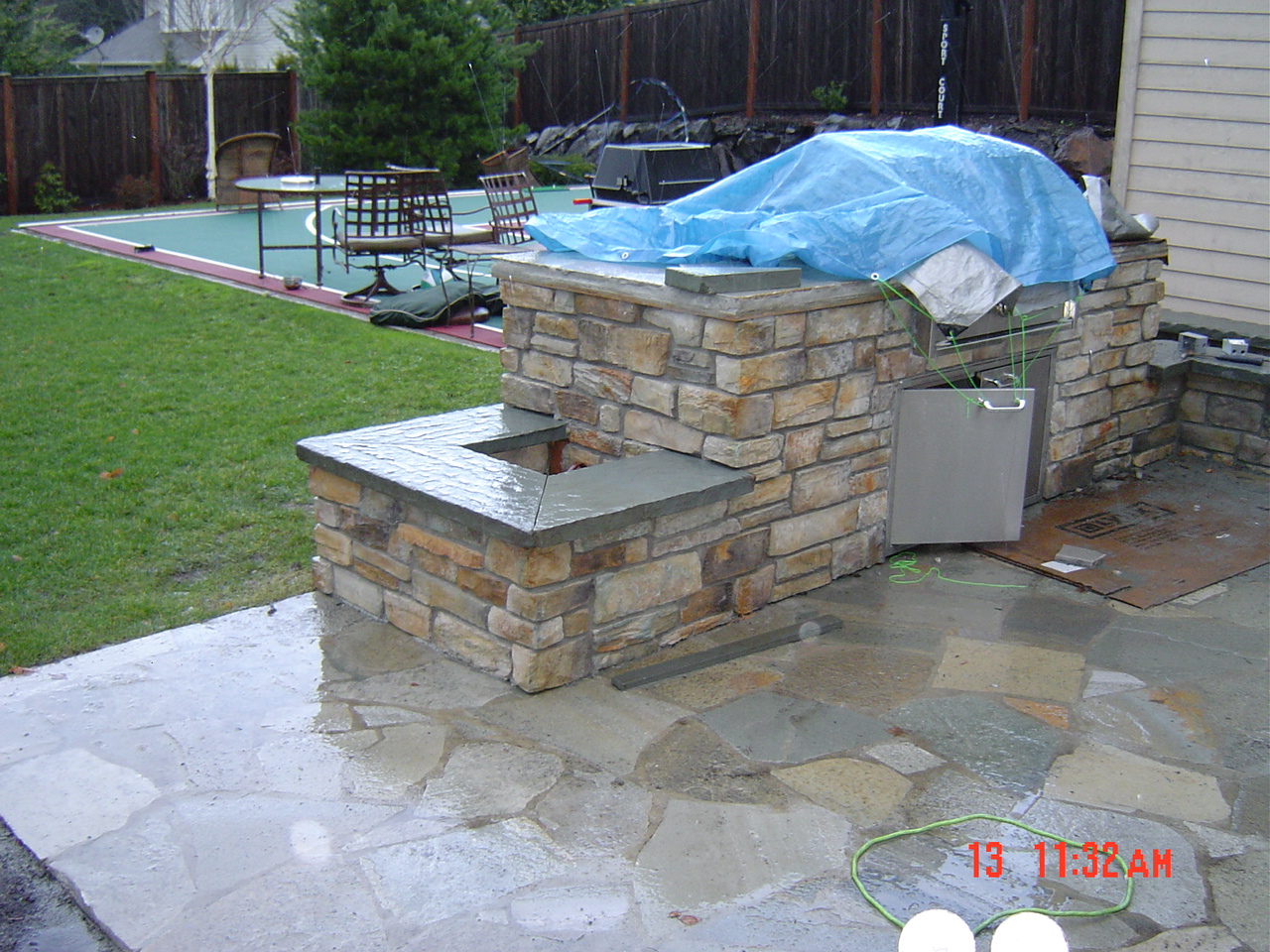 Seattle Brickmaster Services
Experts in the Following Fields